How To Donate Invasive Red-eared slider Turtles To Get Rid Of Them
If you no longer wish to care for your red-eared sliders, then you should do them one last favor and find them a new home. This is way better than releasing them into the wild. So, where can you surrender your red-eared slider turtles?
To donate your red-eared sliders to get rid of them, give them to your family member/friend, animal control agencies, human societies, or red-eared slider turtle rescue near you. You can also post ads about giving up your sliders for adoption.
Discover more info below on how to donate your red-eared slider turtles to get rid of them.
How to donate invasive red-eared slider turtles to get rid of them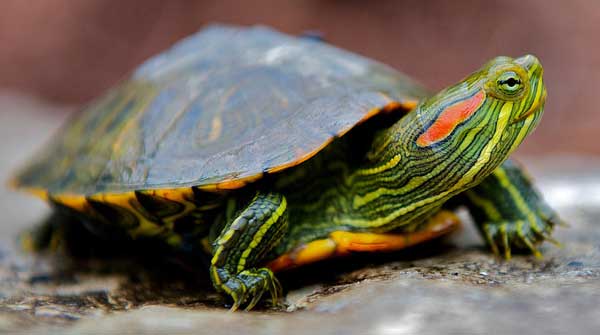 Here are some options for donating your red-eared sliders if you don't want to keep them anymore:
Give it to a friend or family member
Probably the first idea that should come to your mind when you think of donating your red-eared slider is giving it to a family member or a friend who's willing to take good care of it.
This is way better than the rescue centers that are already overburdened. Plus, pet sliders that end up in rescue centers have little chance of finding a new home.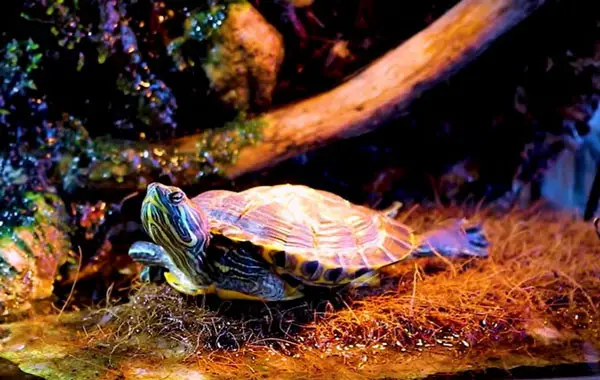 Look for red eared slider sanctuary near you
Many turtle rescue centers in various states will also gladly accept your unwanted turtle. These sanctuaries have the necessary resources, infrastructure, and experienced staff to give your pet turtles the best care so they can live happily.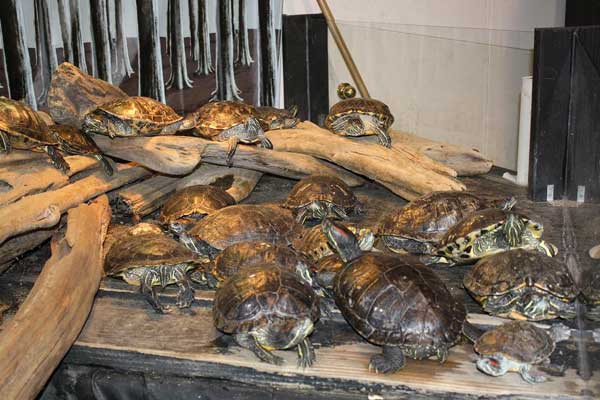 Note you'll need to fill in some paperwork and undergo some screening to ensure you're the rightful owner of your pet. We also advise you to call in earlier to explain your situation and book an appointment with the rescue center before showing up there.
Consider pet stores
Pet shops are also a good place to give away your red-eared slider for adoption and they might even pay a small fee for it.
This is easy to understand given that red-eared sliders are popular pet turtles and their buying and selling rates are always high.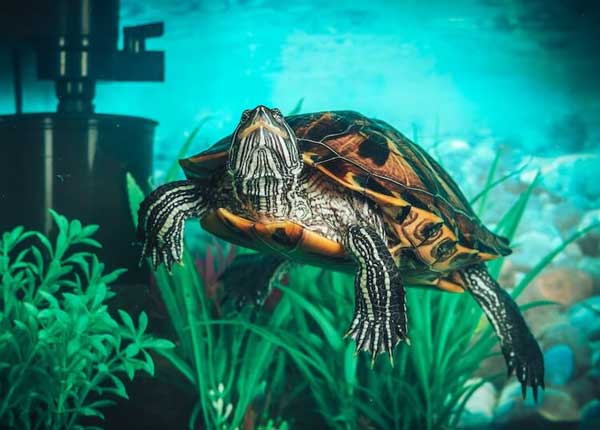 Baby and juveniles red-eared sliders usually have higher chances of getting accepted by pet shops compared to adult sliders.
Before giving out your pet to pet sore, you'd want to gauge their intentions regarding your turtle.
Some stores may only be interested in exploiting your turtle for breeding and then releasing it in the wild later on. So make sure you look for a reputable store.
Animal parks can help you get rid of your slider
Animal parks or zoos across the Us will also be open to adopting your red-eared sliders if they're in a position to take care of them.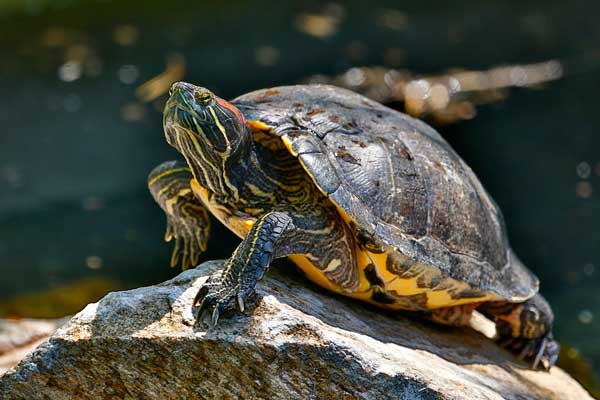 So, try your local animal parks, especially if they have turtles in care already.
But keep in mind that there might be some paperwork involved before you give out your pet slider in this manner.
Try turtle forums
Turtle forums are populated by turtle enthusiasts, making it another great avenue for finding a new home for your red-eared sliders.
You just need to post on various forums that you intend to give away your turtle and include as many details as possible including pictures of your turtle, with its size well captured.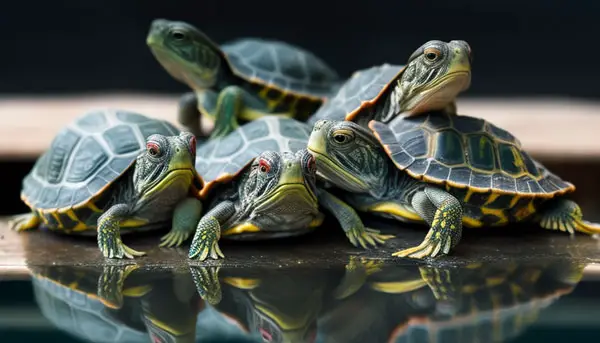 This will make it easier for new potential owners to know if they have the space to take in your turtle.
Some forums like this turtleforum.com even have a specific section for turtles adoption which makes it even easier to connect your little friend with a new caretaker.
Post ads online to give away your turtle
Another way you can rehome your red-eared sliders is by posting ads online on local Facebook pages, craigslist, or the newspaper.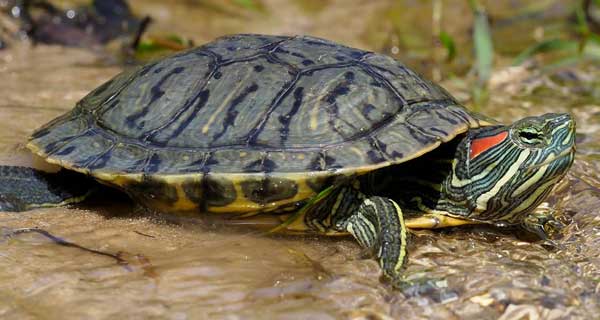 This is a good way to get in touch with people interested in adopting your turtle.
You also get a chance to screen the prospective adopters, so you'll know where your slider friends will be going.
Give away your slider to animal control agencies or humane societies
If none of the above options seem to work for you, your last resort would be to give away your turtle to animal control agencies.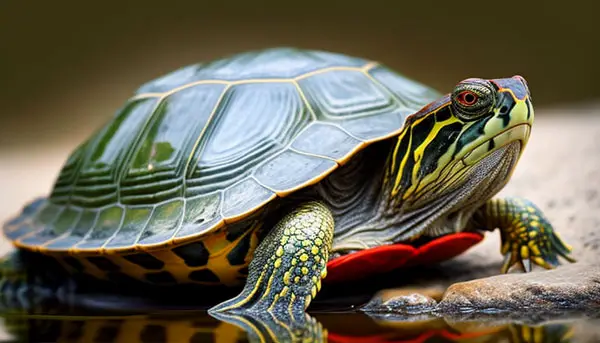 Note that we state this option as your last resort because animal control agencies across the US are generally poorly staffed and underfunded. As such, taking your turtles to them will be just overburdening them.
Also, your turtle may not receive the best care it needs and may even be subjected to euthanization in states that consider red-eared sliders invasive.
Can I release my red-eared slider into the wild?
Don't release your red-eared slider into the wild. Such an act is also immoral and inhumane for your little friend.
The red-eared slider is also considered an invasive species and can negatively impact the local wildlife & ecosystem of areas it's not native to.
If released into the wild, the slider may also not survive as it's used to being taken care of. It may suffer scarcity of food and poor living conditions, leading to death
Above all, it is also illegal to release the red-eared slider turtle into the wild in some states.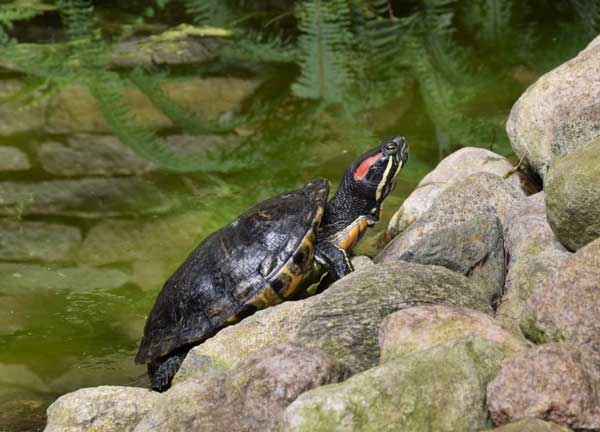 IMPORTANT: If you can't find a new home for your pet turtle, don't release it into the wild. Instead, consider humane euthanasia as your last resort. But note that this should be done by a vet and not at home!
Final Verdict
The various options to consider when it comes to giving up your red-eared sliders for adoption include turtle rescue centers, animal control agencies, pet stores, animal parks, turtle forums, and posting ads online. Before you consider these options, first look if any of your friends or family members may be willing to adopt the turtle.
Whatever you do, don't release your sliders into the wild. That's inhumane for your little friend. Plus, these species are invasive, and releasing them is illegal in some states. If everything else fails, put your turtle down using humane euthanasia which should be done by a professional.